Pricing
The best fishing charter in Raglan with the best charter boat at unbeatable fishing charter prices.
PRICING PLANS
Our Pricing Is Simple
INDIVIDUAL OR GROUP
We offer Private Charters for groups of 13 to 18 people and Shared Charters for Individuals and small groups.
Gear
We have the best fishing rods, reels, hooks and tackle available for hire. With our gear, you're sure to make your best personal catch yet.
BAIT
We supply all common bait types for catching fish in these waters.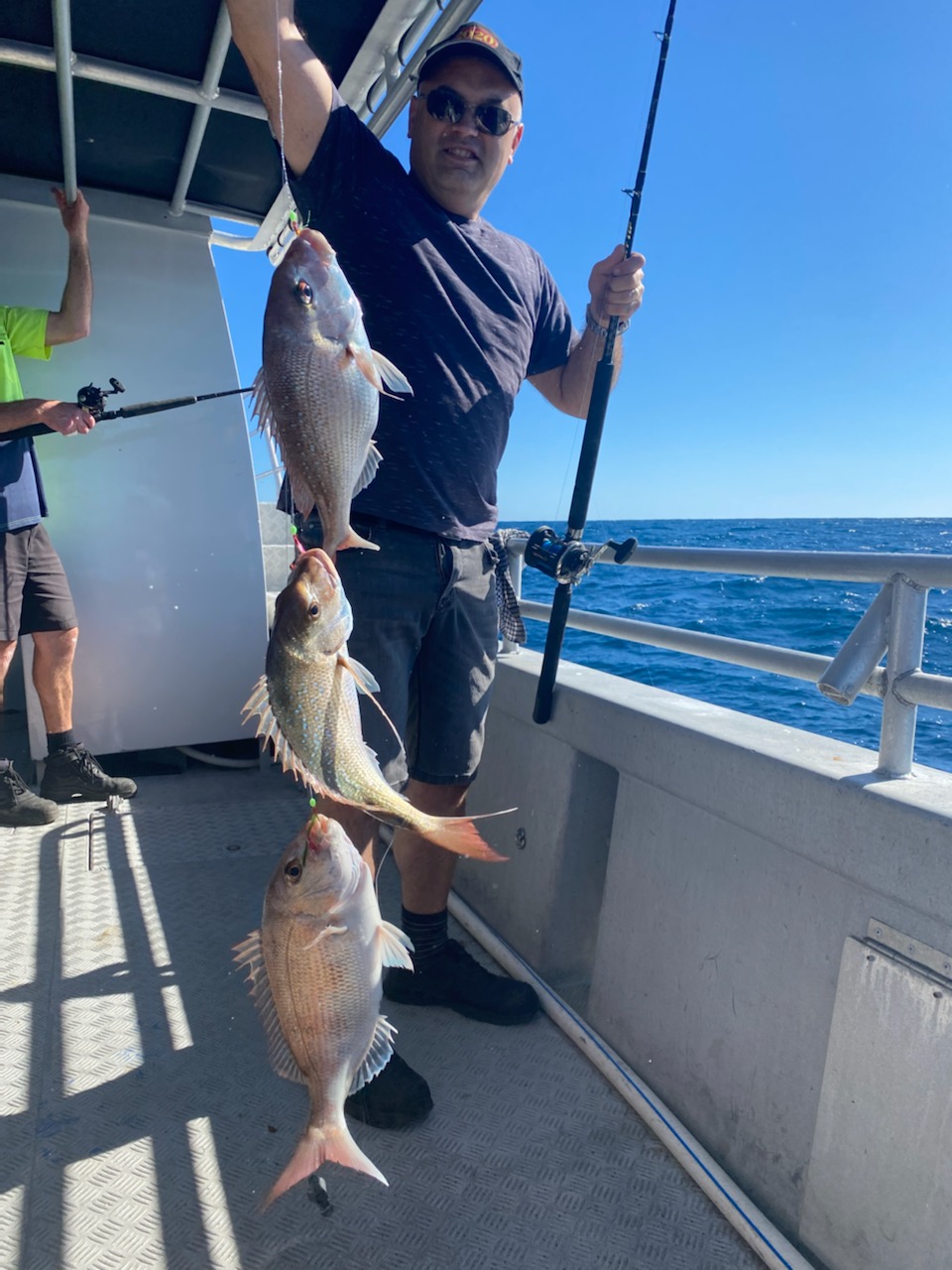 ABOUT US
A Passion For Fishing
THE LOVE OF A HOBBY QUICKLY BECAME THE REPUTABLE CHARTER COMPANY KNOWN TODAY!
Darron, who runs Raglan Fishing Charters, has skippered fishing charters for more than 25 years. He has extensive experience on the Raglan bar and has a personal passion for fishing. That passion is what makes Raglan Fishing Charters different from other coastal fishing charters. Raglan Fishing Charters is now a thriving charter boat fishing business that offers our customers the trip of a lifetime. Top of our priorities is respect for our fishing grounds, ensuring that we fish responsibly at all times. As fishing enthusiasts ourselves, you can expect experiences of a lifetime, guided by experts who are friendly and easy to get along with. We want to share our love of fishing, and do our utmost to provide you with fishing boat adventures that you'll never forget.
Frequently Asked Questions
What should I wear on my fishing trip?
It doesn't matter what you're wearing, but with fish scales flying around, we would recommend wearing something you don't mind getting down and dirty in. We recommend long sleeves and long pants along with plenty of sunscreen to prevent sunburn. Bring a hat, sunglasses, a warm and/or a windproof jacket. Regular street shoes or sneakers will be fine to wear on the boat.
How many fish will I catch?
There is never any guarantee as to how many fish you will catch. Some trips will always be more successful than others. Shorter fishing trips give you less time to fish, and the results can be more variable. Longer full day trips take you to more remote waters with a greater variety of fish. However, we generally have successful trips.
What fish species will I catch?
Your catch is entirely dependent on conditions. Here are a few fish you can expect in the fishing grounds: Snapper, Gurnard, Kahawai, Trevally, Tarakihi, Kingfish.
How many people can you take?
When you charter the boat, we can accommodate max 18 people comfortably. We do small, personalised groups of 13 - 18 anglers
What time should I be at the Wharf?
At least 15 mins before your expected departure time.
I've never gone fishing before. Can I still charter a boat for fishing?
Through the years, we have guided everyone from movie stars to famous anglers. Regardless of your experience level, we want you to have a good time. We can help you! We're happy to rig your lines, bait your hooks, take fish off your line and even help you clean your catch.
Do you have a Cancellation Policy? What happens if the sea conditions are too rough?

If the weather is rough, we can postpone or cancel a fishing trip by mutual agreement.